What is UNR Dance Marathon?
A National Movement, with Local Impact
The Cause
UNR Dance Marathon (UNR DM) is a student led, year-round philanthropic movement, uniting students. As a fundraising program, the organization works throughout the year to raise funds and awareness to change kids' health and change the future for Renown Children's Hospital, the local CMN Hospital in Reno, Nevada. 
How does it work?
Students and organizations join the campus-wide movement by registering and creating fundraising pages, participating in events on campus, and asking friends and family members for donations. The year culminates at an annual Dance Marathon event, which will be held on April 22. 2023. This is where the students connect with and honor patient families, play games, enjoy entertainment, fundraise, and reveal the annual fundraising total – all in support of kids at our local children's hospital.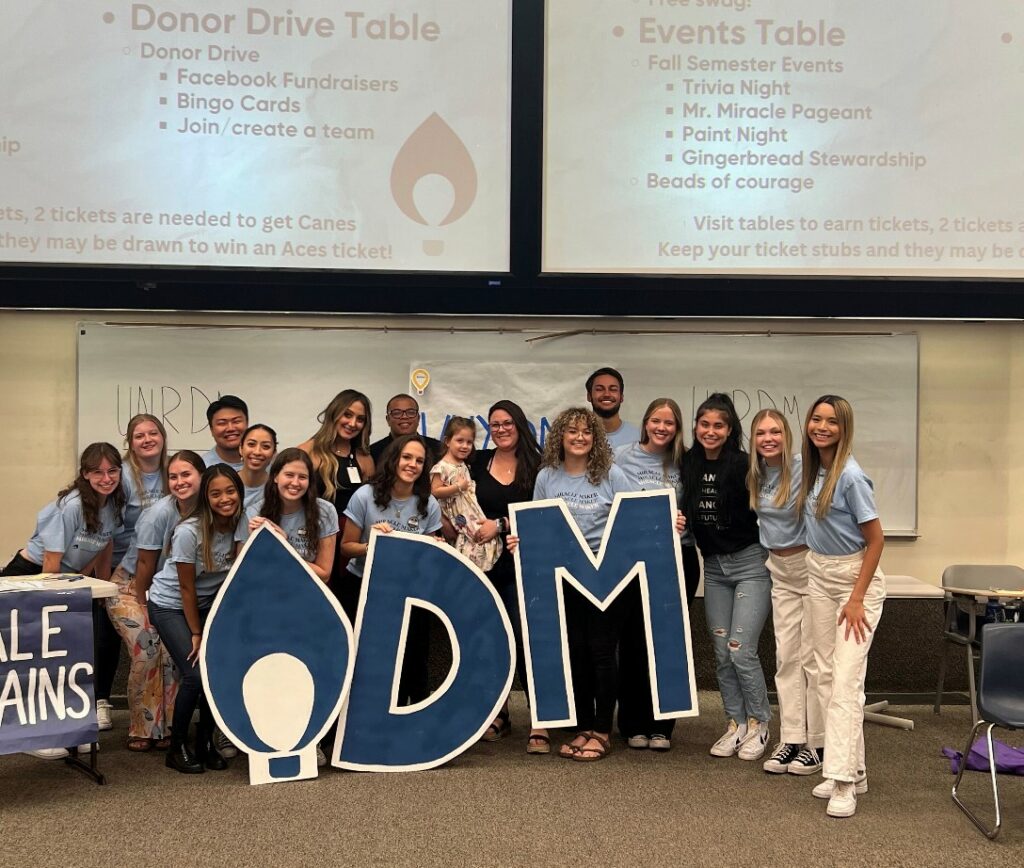 How YOU can be involved
To sign up for Miracle Network Dance Marathon, just click 'sign up' to create/join a team and set up your online fundraising page. You can select a team to join while registering for the event. If you forgot to select a team at registration, you can go to the team's page you'd like to join and click Join Team.
Additional updates and information regarding upcoming opportunities can be found through UNR DM's social channels, linked above.
We are also providing the opportunity to virtually visit student organization meetings to spread the word about Dance Marathon. If you would like UNR DM representatives to attend your organization's meeting, reach out to dmatunr@gmail.com.
The Pack Stands with the Kids.